Guidet Tour of the Bunker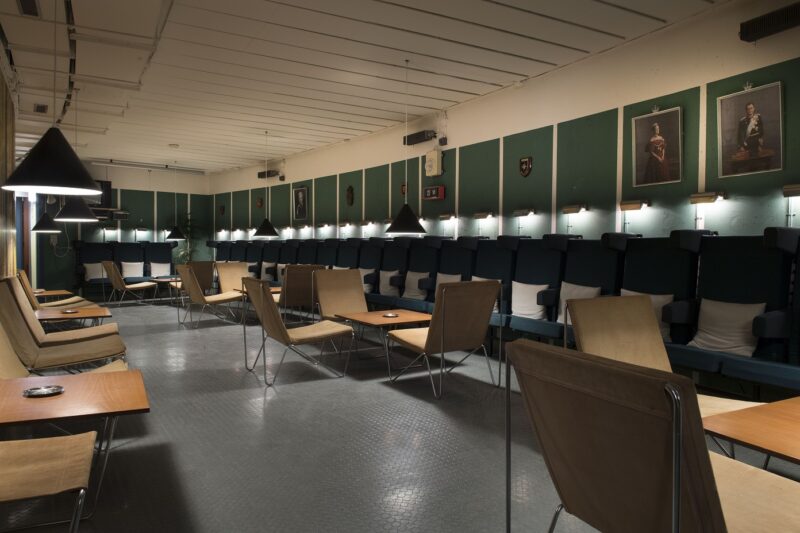 Guidet Tour of the Bunker
No one emerges unchanged from a visit to the Cold War bunker, REGAN Vest. Stepping into the facility is, in many ways, like stepping into the heart of the Cold War itself. The era's fear of a catastrophic nuclear war permeates every corner and slowly seeps under your skin. Yet, at the same time, REGAN Vest, with its authentic interior, is a time capsule that transports visitors back to the design classics and colors of the 1960s.
The one and a half hour long guided tour takes you through all the key rooms and features of the facility. The atmosphere is set from the moment you enter the distinctive ribbed entrance tunnel, the design of which was part of the atomic protection. The gravity of the situation is further emphasized when you, 60 meters underground, reach the central hub with airlocks, massive pressure doors, and diesel generators that were meant to power the facility.
From here, the journey continues into the secure facility itself. After a visit to the inner guard station, there's a stop at the Foreign Ministry's meeting room, where you learn about the staffing of the place. Some of the individuals who were part of REGAN Vest were technical personnel responsible for making the facility and the government's daily operations run smoothly. Their tasks come into focus as the tour passes by the communications department and the medical station.
The political work takes center stage as the tour moves through the Ministry of Defense hallway and into the government's situation room. Here, you learn about the plans to save the country during a war, the threat scenarios, and why REGAN Vest was chosen as the last bastion of democracy. The next stop on the tour is the monarch's room and the story of the monarch's role in the event of a relocation.
Back in the central corridor, you'll see the unique atomic-secure hollow ring construction before continuing to the rear of the facility where the air intake and ventilation are located. This part highlights REGAN Vest's ability to purify the air from chemical and radioactive threats and the role of the intake shafts as emergency exits.
The final part of the tour focuses on everyday life and daily activities. It covers topics such as the sleeping quarters and the "hot bed" principle, the kitchen, food, and supplies, and the opportunity to relax in the living room, watch TV, play a game, or read a book. The tour concludes in the cafeteria, where the facility's residents could enjoy their meals while looking at a beautiful spring forest and listening to the sound of birdsong—both of which were represented by wall murals and cassette tapes.