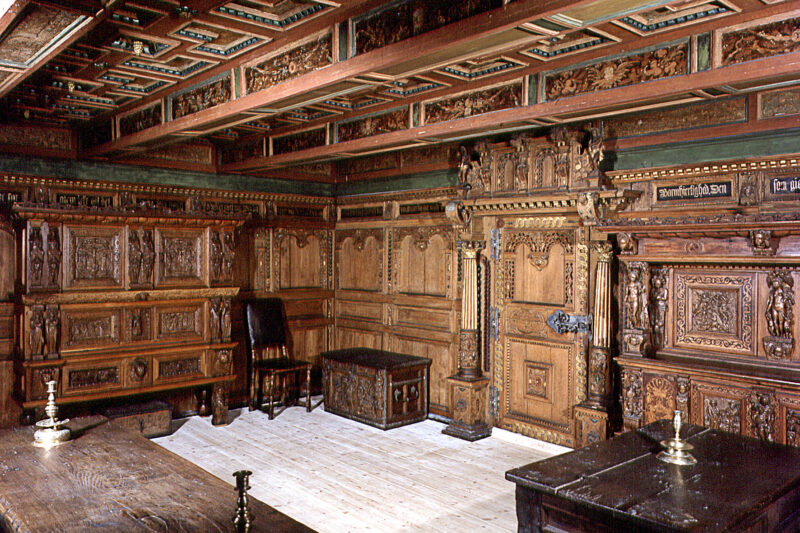 Well-preserved panel rooms from the Renaissance are very rare, and the so-called Aalborgstue is consequently one of the museum's best attractions.
It is without comparison the most well-preserved civil interior from that period in Denmark. Ever since the room was re-erected, app. 100 years ago, it has been called the "Aalborgstuen" (the Aalborg room). This name might give the impression that the room has had a kind of official status, but this is not at all the case. In reality, many of the citizens have had corresponding rooms, and it is a coincidence that exactly this room has been preserved until now.
In 1897, the Aalborg Haandværkerforening donated the room to Aalborg Historiske Museum, which restored it during the following years and erected it in the room where it can still be seen.
The room was originally built by merchant Niels Christensen in 1602. At the left, you can see a drawing of his house which was located at the corner of the streets Ved Stranden and Østerågade.