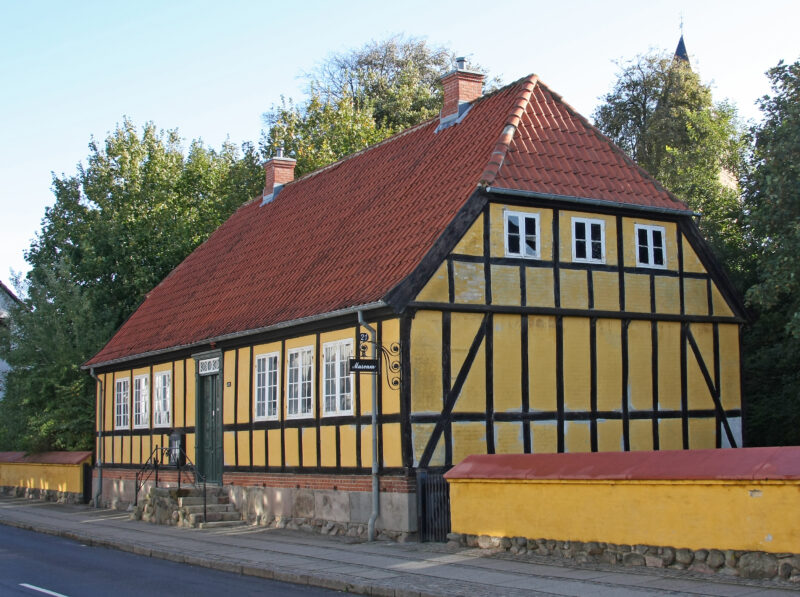 The oldest house in the town of Hobro is the frame around Hobro Museum. It is thus not only the walls which tell history, but also the exhibition on Hobro throughout the years.
Through items, photos, maps and texts the history is told about the development from the hunter stone age to the Viking age – including Fyrkat.
Findings from the excavations of the Fyrkat fortress can be seen at Hobro Museum.
Further, the story about the development of Hobro from a market town with many small enterprises into an industrial society with several major companies is told.