Five fortresses, five experiences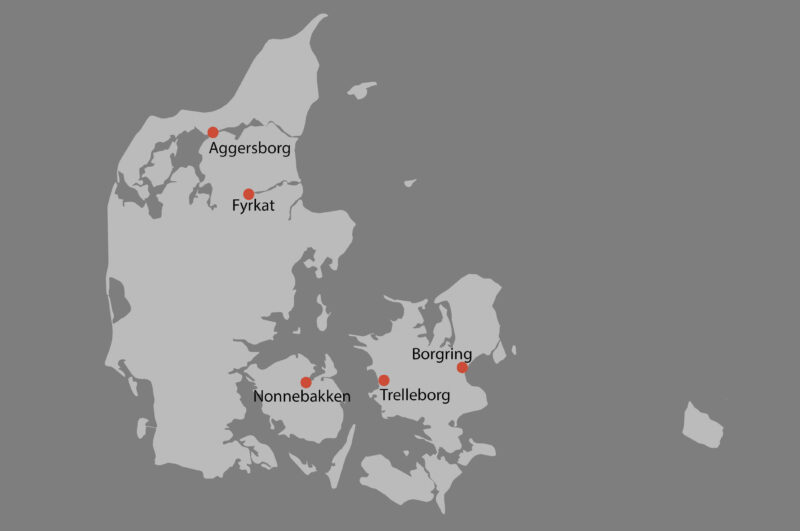 Five fortresses, five experiences
The five Danish ring fortresses – Aggersborg, Fyrkat, Nonnebakken, Borgring, and Trelleborg – are included in UNESCO's World Heritage List because they together represent a unique period in world history, when Scandinavia went from pagan to an integral part of Europe's Christian culture. The ring fortresses are the physical manifestation of the turbulence of the period and an engineering uniqueness that marks Denmark as a new unified kingdom.
All five fortresses were built between 970-980 AD during the reign of King Harald Bluetooth. Harald Bluetooth unified the kingdom and made the Danes Christian, but not without striking blows. To secure his position, he built military bases that could manifest his power both domestically and abroad.
The ring fortresses are thus part of the story of Harald Bluetooth's ambitions to gather the kingdom and arm against the pressures of the Holy Roman Empire.